Intro
As the lead UX designer, I helped redesign Samsung's global support websites, across 64 countries, into one consistent and well organized design. The design accounted for product line differences by country, and wide variations in the amount and type of content available.
Contributions
I did gap analysis and local market research. I also made a content module index, listing of all modules and their variations, useful for pressure-testing functionality for countries with lower/higher bandwidth requirements; it was also used to show flexibility for various language translation requirements, i.e. German, Russian, Arabic.
Ultimately, I designed wireframes for Support, My Account, and Apps.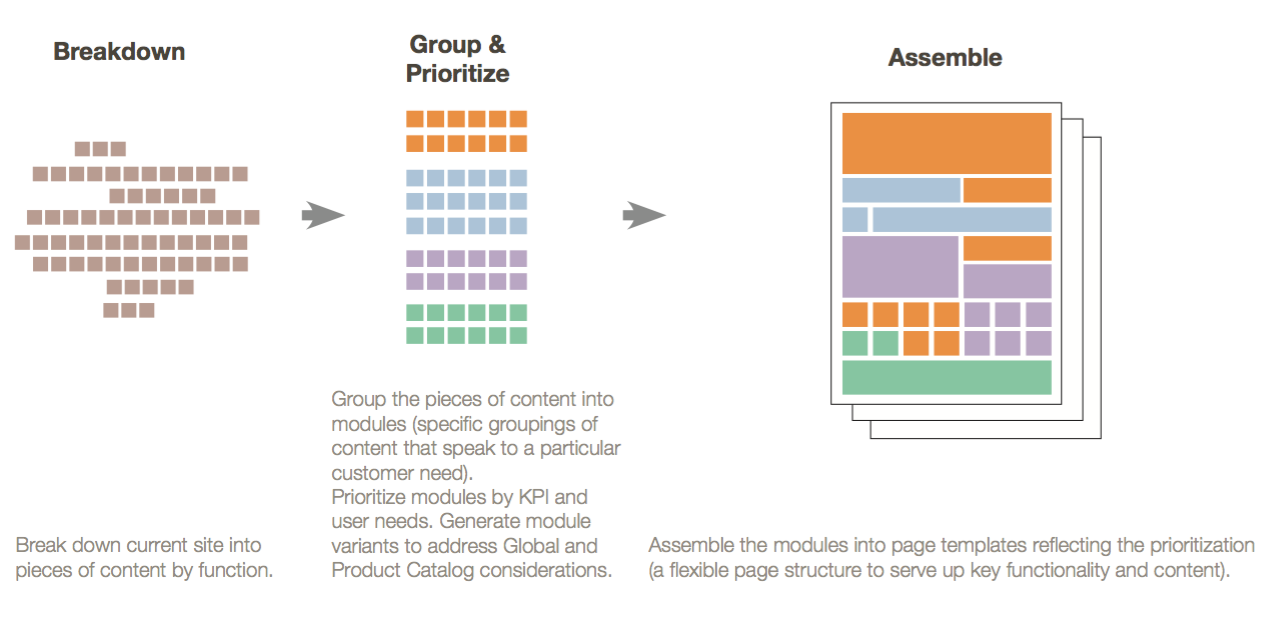 Support Content Restructuring
Samsung initially required all help content to be assigned to a specific product, thinking that product-code-specific content were always most relevant. I discovered that in fact, category-level articles were more relevant (e.g., 3D TVs, LED TVs, Plasma TVs, french door refrigerators, etc) for most users. Users don't always need to have their model number in front of them to search for a general solution.
Another advantage of this model was that a single help article can be indexed under multiple products, removing duplicated articles.